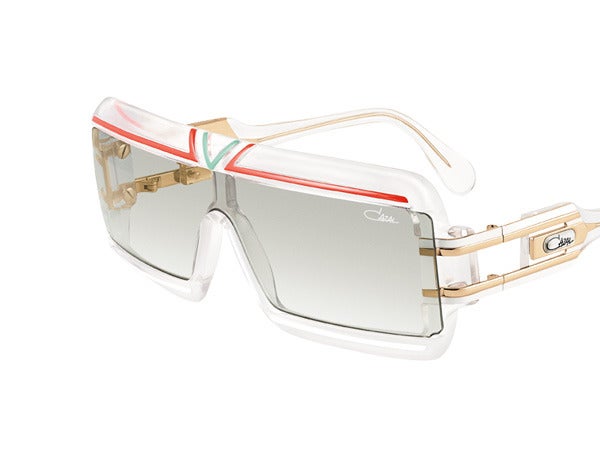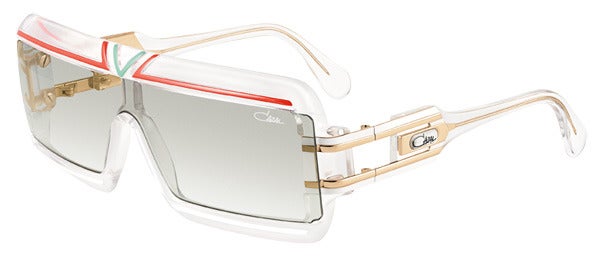 This style of sunglasses is the first of a trio of glasses that added entirely new accents to the collection and are regarded as true innovations. In addition to an asymmetric and an oval style, Cari Zalloni created an austere square mask model: CAZAL 856.
By fashioning the broad, almost parallel brow and cheek lines from water-light acetate, Cari Zalloni lent them the necessary lightness, merely decorating the frame with delicate contour lines in different colours. The 856's distinguishing mark is its distinctive temple lining in gold and white lacquer.
Young spectacles wearers of both sexes like to wear these sunglasses as vintage style sunglasses.